UPCOMING POP UP DINNERS!
Wednesday December 18th at Harvester Brewing Gastropub
*Featuring 5 courses and 5 pairings, a collaborative endeavor of Chef Abby and Harvester Brewing Chef Neil Davidson. With two seatings: 5:30pm and 8pm. Seats limited!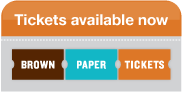 February 14th at Oso Wine Market + Bar
*Menu and event page to be posted after the holidays! Stay tuned and mark your calendars for this love filled feast.
……………………………………………………………………………….
We are no longer operating at our Ankeny location as of October, 2013.
Chef Abby continues to cater, cook, and teach classes at other locations in Portland – she's not going anywhere!  In 2014 Abby launches "the cook with project," a cookbook writing project that involves cooking with over 250 people in around 60 homes in 2014! Follow the project here to read stories and find recipes about this exciting journey ahead. If you are interested in cooking with us or hosting a cooking party, contact Abby here.
Thanks again for your support and involvement in Abby's Table!